The Mission of the Chamber Workforce Development Committee:
Educate and empower employers and job seekers by connecting them with community resources, such as the education community, workforce development agencies, Economic Development groups, and other resources to build and retain a talented workforce.
Chair: Kristy Powers, Navy Federal Credit Union
Staff Liaison:  Cynthia Schneider, CEO
*This committee is open to All TVRC members; if you would like to participate please contact, Cynthia Schneider 540-662-4118 ext. 15
Securing the Future Through Work-Based Learning
A Skilled Workforce Initiative
"Winchester Equipment Co. has had an outstanding partnership with the WBL program. We have found the students to be professional and always on a path to succeed. We consider it a privilege to work with the WBL program and to assist the students with their career development. The opportunities are endless and we encourage other employers to be part of this great program."
R. Kevin Barrett, SHRM-SCP, SPHR, Vice President - Human Resources, Winchester Equipment Company
"My experience with the Work-Based Learning program has been excellent. Our co-op students have been eager to learn and motivated to deliver a degree of performance that consistently exceeded my expectations. Both have been respectful, responsible, and dependable. We were thrilled to have both officially join our care team at the completion of their senior year. This program clearly has a knack for identifying talent and preparing young people for the professional workplace."
Greg Pullen, RN BSN, Clinical Coordinator, ED Clinical Observation Unit, Winchester Medical Center
"YHB has participated in the Cooperative Education program for several years. The students who have worked with us have been very professional and have productive time throughout the experience. The Cooperative Learner is not just shadowing the processes within our firm, but they also fill a role that utilizes their knowledge and skills. We also have the opportunity to assess their performance and give them valuable feedback that they can use to help progress them in their future career plans."
Will Murphy, CPTD, SPHR, SHRM-SCP, Manager - Learning & Development, Yount, Hyde and Barbour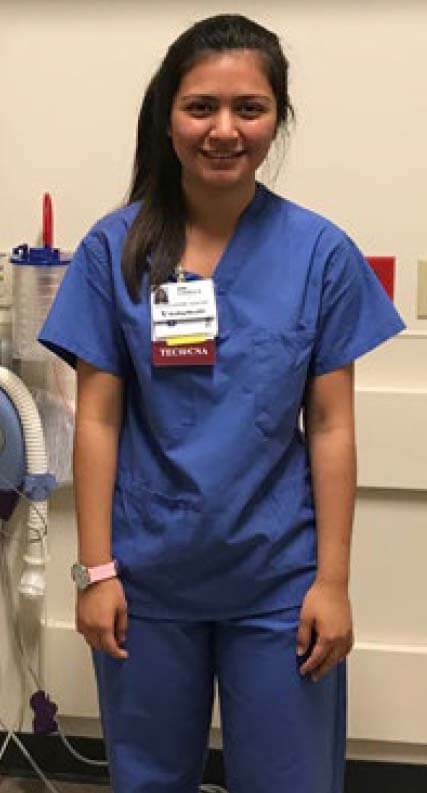 Connecting Business With the Future
What is Work-Based Learning?
Work-based Learning (WBL) is a school-directed instructional program that provides authentic opportunities for students in a workplace environment. These experiences assist with career discernment, developing workplace readiness skills, and honing technical skills. While Career and Technical Education (CTE) programs offer excellent career training, supervised WBL programs allow students to have experiences that cannot be replicated in a class or laboratory setting.
What are the Benefits to the Employer?
Many students are not aware of the employment opportunities in their community. Providing this exposure helps open the eyes of students to local career opportunities and assists in growing the pool of future workforce applicants. The connections created between students and business and industry are valuable in establishing a pipeline to a future workforce.
"This program clearly has a knack for identifying talent and preparing young people for the professional workplace."
Greg Pullen, RN BSN, Clinical Coordinator ED Clinical Observation Unit, Winchester Medical Center
Work-Based Learning Experiences
Method
Description
Paid or Unpaid
Hours Required
Job Shadowing
Short-term experience that
allows a student to explore
a career or cluster
Unpaid
At least four hours
Externship
Longer-term job shadow
that allows more in-depth career
exploration at a business
or industry site
Unpaid
40 hours
Mentorship
In-depth opportunity to learn
about an industry through visits
and completion of a related project
Unpaid
Varies by program
Service Learning
Community service planned by
students and directly related to
their CTE course and instruction
Unpaid
Varies by program
Internship
Hands-on experience to assist
students in preparing for a career
*Paid or Unpaid Refer to FLSA Criteria
280 hours
Cooperative Education
Hands-on work experience directly
related to CTE course
Paid
280 hours
Youth Registered Apprenticeship
Enrollment in a CTE course with
related on-the-job training provided
by the employer
Paid
280 hours
Registered Apprenticeship
Related instruction and on-the-job
training both provided by the employer
Paid
Varies by program
The Top of Virginia Regional Chamber is a partner agency for the Securing Your Future Initiative. For more information contact the Chamber of one of the following School Divisions:
Clarke County Public Schools
Work-based Learning Coordinator
540-955-6130, x7492
Frederick County Public Schools
Work-based Learning Coordinator
540-662-3889, x88216
Winchester City Public Schools
Work-based Learning Coach
540-678-3966, x42104