Effective Grassroots Advocacy

What is Grassroots Advocacy?
Why is Grassroots Advocacy Important?
Tools for Effective Grassroots Advocacy

Dos and Don'ts
In-Person Meeting with Elected Officials

General Tips for Legislative Advocacy
Sample Advocacy Letters
Steps for Hosting a Visit with an Elected Official

Planning a Successful Visit
Invite Email
Call Script
Thank you Email
Elected Officials in the Top of Virginia Regional Chamber Jurisdiction
Chamber Specific Information
Plan of Action Checklist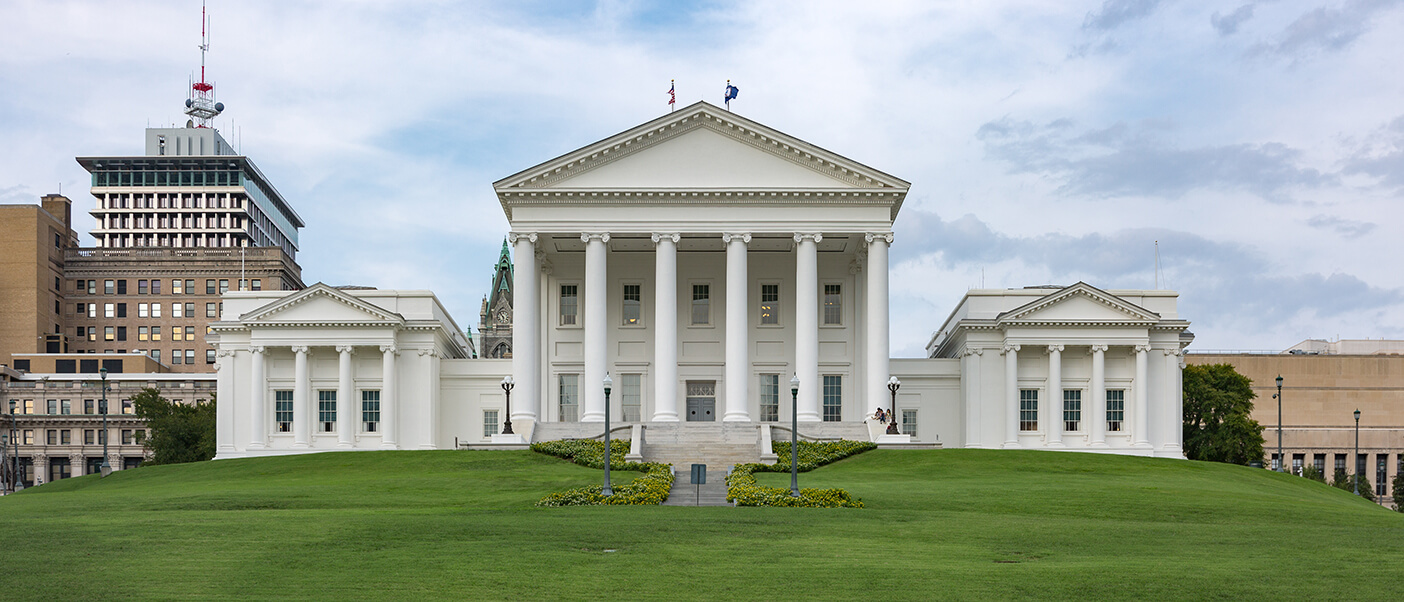 WHAT IS GRASSROOTS ADVOCACY?
"Grassroots advocacy" is the process of contacting elected officials in relation to important policy issues. "Advocacy" is defined as advocating, speaking, or writing in support of something. An "advocate" is a person who speaks or writes in support of something. Under this definition, we are all advocates. Grassroots advocates raise public awareness on issues to influence public perception, regulations, and public policy.
WHY IS GRASSROOTS ADVOCACY IMPORTANT?
One of the most important civic responsibilities of a citizen of the United States is to stay informed about the issues that are affecting their communities, and beyond. An extension of that duty is the responsibility to address the government through activism.
Grassroots advocacy lets citizens start powerful conversations around the issues they care about with their elected officials. By combining and channeling many voices around a single issue, you have a better chance of getting leaders to sit up and listen.
Depending on what you are trying to accomplish, we can help effectively get your voice heard. Whether it is an official on the federal, state, or local level, advocacy can take many forms, including the following:
• Writing a Letter to the Editor (LTE - usually 250 words or less) or Opinion Editorial (Op-ed - up to 500 or sometimes 750 words)
• Making a phone call or sending an email about a policy issue, bill, or budget item
• Writing a letter to your elected officials
• Visiting your elected official(s) in person
• Organizing or attending rallies/media events
• Holding a lobby day
• Attending a committee meeting of the Virginia General Assembly
• Including a "Call to Action" in a company or industry newsletter
• Doing a social media post (Facebook, Twitter, LinkedIn, etc.) on your personal or business page about issues impacting your business; Tag# your elected official, committees, etc.
• Scheduling an in-person meeting with your legislator. The best time is when the legislators are NOT in session because they have more time to spend with you. But DO feel free to stop by your legislators' offices during session even if you do not have a set appointment. You may get to talk with a Legislative Aide (LA), who can be just as important as the elected official. They are the eyes and ears for the legislator and regularly make policy recommendations.
• Hosting an official at your place of business (see Section II)
**Remember that the effective advocate strikes a balance between the "emotional" and the fact-driven appeal. Too much emotion can be a turnoff to legislators and can undermine your message. On the other hand, an overemphasis on data and statistics lacks a personal touch. Try to strike a balance to be the most effective.**
In-Person Meetings with Elected Officials
How
• Get a small group together (no more than four unless it is a more formal event).
• Plan! Decide ahead of time what your main message will be. Pick no more than two items to focus on.
• Preferably, everyone will be from the legislator's district.
• Call the office and ask to schedule the appointment.
• Explain what you would like to meet about.
When
• The best time is OFF session. But DO go DURING the legislative session, even if you only get 3 minutes and cannot get an appointment ahead of time. Sometimes you will need to stop by and wait until the legislator or the legislative aide has time.
• Call early for an appointment. You may have to wait a few weeks.
• Be as flexible as possible with your schedule.
Where Will the Meeting Be?
• Their place of employment
• Their district office
• Your house
• Restaurant
• If it is during the session, it will be in their office at the General Assembly Building in Richmond or Capitol Offices Buildings in Washington, DC.
Who
• You may or may not get to meet with the member directly, which is fine. Staff are the eyes and ears, and often meeting with them is the most effective and efficient. It is these individuals that know the issues and do the detailed work. Roles include:
~ Chief of Staff: Reports directly to member. In charge of office operations, including the assignment of work and the supervision of key staff. Generally, they are responsible for evaluating the political outcomes of legislative proposals and constituent requests.
~ Deputy Chief of Staff: Provides policy research, programmatic support, and other tasks to support the Chief of Staff.
~ Legislative Director (LD): Monitors the legislative schedule and makes recommendations regarding the pros and cons of key issues.
~ Legislative Aide (LA): Monitors pending legislation, conducts research, drafts legislation, and makes recommendations to LD.
Agenda
• Introduce yourself.
• Describe the problem or issue.
• Tell a personal story. Remember the three keys to successful personal storytelling: Keep it short (hard as that may be); Have a point; And tie it to a solution or your position ("That's why I'm asking you to please support XYZ").
• Offer solutions.
• Talk about what is happening in their district and why they should care about the issue.
• Ask for their position.
• Thank them – no matter what.
• Lastly, get a picture with the member if possible. Post it to social media, tag (#) the member, and encourage others with a Call to Action!
Remember…
• Be succinct – you may only have 15 – 20 minutes! Sometimes the member may only "drop-in" and join for five minutes, allowing the staffer to handle the additional meeting time. Don't be offended, and remember this could be for the best. Do not waste the first few minutes being awestruck. For the most part, these people are regular citizens like you and I, and their job is to work for you.
• Be on time.
• Know what committee(s) they are on. Look it up beforehand.
• Refer to legislator as "Delegate/Senator/Representative Last Name____".
Dos and Don'ts
DO
• Be positive and friendly.
• Be brief and concise; limit the number of issues.
• Use fact sheets and have a leave behind ready.
• Give reliable information.
• If you do not know something, say that and offer to find out. It gives you an excuse to follow up with the office.
• Be clear about your position ("I support because/I oppose because").
• Thank them for their time.
• Write a thank you letter when you get home.
DON'T
• Be confrontational, berate, yell, or threaten. It will get you nowhere.
• Get off the subject and ramble. Their time is valuable.
• Guess or make up data.
• Say, "this was a waste of my time."
• Blow off a staffer. Remember that the officials rely on the staffers to be their eyes and ears.
• Say anything negative about the office while you are visiting or publicly.
GENERAL TIPS FOR EFFECTIVE LEGISLATIVE ADVOCACY
Spend time developing relationships with the legislative aides and other key staff members.
Don't be offended if a legislator cannot meet with you and requests that you meet with their aide or staff instead. Meeting with the legislative staff can be as valuable as meeting directly with the legislator.
Don't overload a personal visit or phone call with too many issues. One or two topics per contact are appropriate.
Be courteous, remember names, and thank those who help you, both in-person and with a follow-up note.
Your word is your bond. Maintain your integrity.
Never lie or exaggerate your cause.
Use accurate fact sheets and talking points to explain your position on an issue or proposed policy/law.
Admit when you do not know the answer. However, always offer to find the answer and get the information. Follow through!
Don't make promises you cannot deliver.
Spend time with legislators even if their position differs from yours. You may be able to lessen the intensity of their opposition and perhaps change the legislator's view of an issue.
Don't threaten, pressure, attack or beg a legislator to get a vote.
Remember, today's opponent may be tomorrow's ally.
Look for friends everywhere. In politics, a friend is someone willing to work with you on an issue regardless of party affiliation or liberal or conservative viewpoint. The person may disagree with you on every other issue.
Know your allies, inside and outside the field. Use them to broaden your support base by letting your legislator know the other supportive agencies, both in the district and throughout the state.
Become familiar with the legislative process in Virginia, i.e., how a bill becomes a law, etc.
Don't expect them to know everything. Legislators in Virginia deal with approximately 2,500-3,000 bills in a single session.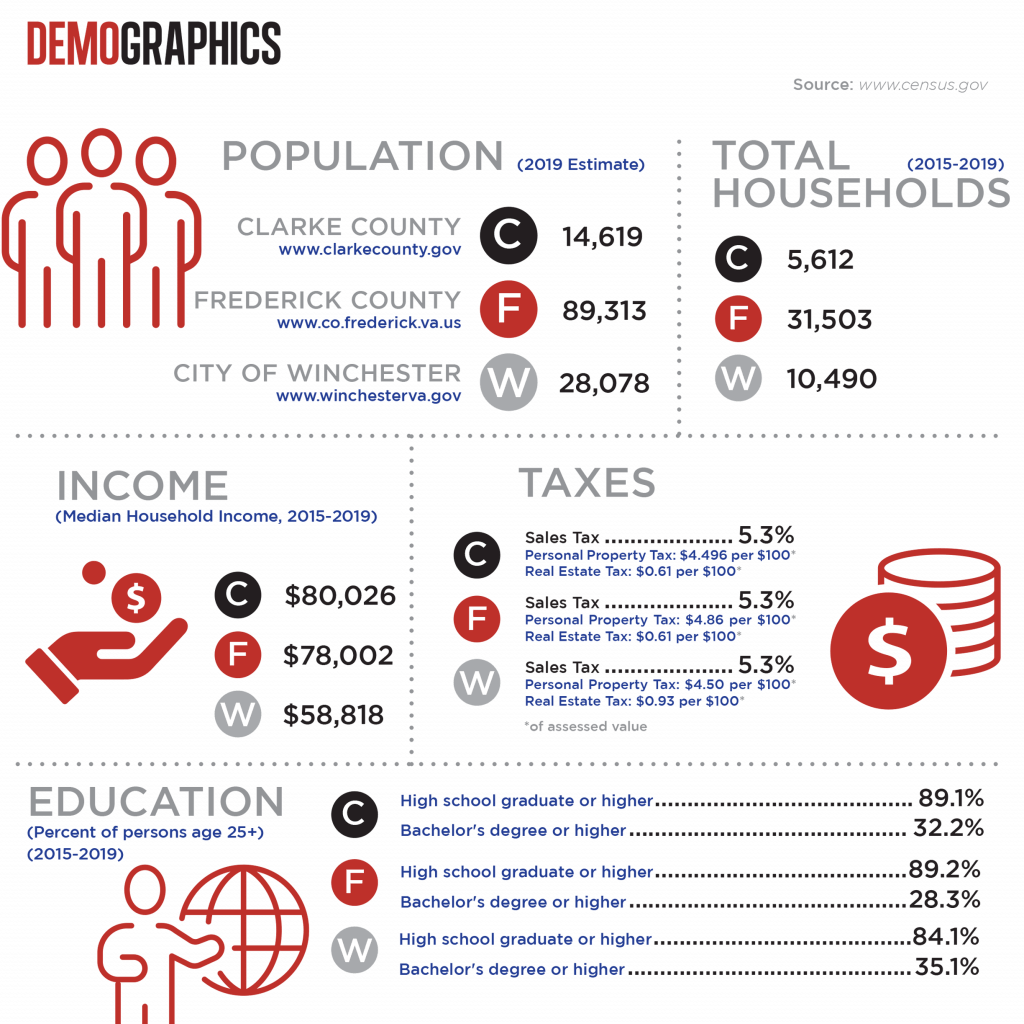 The following is a step-by-step guide for inviting your elected representatives to tour your facility. Note that state and local officials have a very small staff (if any), while federal officials have a whole team and multiple offices to navigate. This guide is not meant to address every scenario, and the TVRC team is happy to assist however we can along the way.  
Step 1:  Identify your elected representatives, which will compose of two U.S. Senators, one Member of Congress, one State Senator, one State Delegate, and one Board of Supervisor/Council Member using the links below. Make sure to put in your business address. Determine who you would like to contact and the purpose of the communication, e.g. general awareness of the business, a particular legislative issue, etc. 
Congress.gov | Library of Congress 
Who's My Legislator? (virginiageneralassembly.gov) 
Board of Supervisors | Clarke County, VA 
Board Members and Contact Info | Frederick County (fcva.us) 
City Council | City of Winchester (winchesterva.gov) 
Step 2: Compose a formal letter to the Member (see example attached) inviting them to tour your facility. Personalize it as much as possible and include information about the company, the company's footprint in the district/state, and a timeframe for the visit. You should anticipate a lengthy lead time and must consider opportunities when elected officials will be in the district (typically when they are not in session). If you know or have met a staffer in the office, reach out to that person first to let them know what you are trying to accomplish and obtain the correct contact information.  If you are not familiar with anyone in the office, use the general contact information provided in the links above.  
For federal officials, call the district office first. You can also call the DC number and ask for the contact information for the scheduler to inquire about a meeting/facility visit in the district. 

 
Step 3: Make contact by phone or email depending on what is provided. When possible, call first (see call script) and follow up with an email (see example attached). In your email, make sure to copy the staffer that you originally reached out to (or other relevant staffer) and attach the request letter. Propose several dates that would work for you but try to be as flexible as possible. 
Step 4: Once you have settled on a date with the scheduler, announce it to your employees to generate excitement…but also caution that it is not unusual for a Member's schedule to change and affect the visit. Also, make sure to inform staff at TVRC about the visit. We can help prep your staff and executives with background information on the official and their policy priorities, as well as help to ensure a successful visit overall. 
Step 5: Create a background memo in advance of the visit. The memo should include: 1) company information (history, footprint in the district/state, number of employees), 2) biographies of executive attendees, 3) itinerary for the visit, 4) on-site point of contact and any visiting instructions (security, parking, specific points of entry to the building), and 5) media attendees and biographies, if applicable. 
Step 6: If you are interested in inviting the press, be sure to coordinate any media efforts with the Member's press secretary (or staffer for local officials) and refer to the draft media advisory. 
Step 7: Plan your visit! (See how to plan a successful visit). Make sure to follow up with the scheduler a few days before to send the background memo and confirm that the visit is still on as planned.   
Step 8: Understand ethics rules. Elected officials may generally accept food and beverage of "nominal value" (i.e. light snacks and beverages), however a plated meal is not considered nominal. In addition, elected officials may not accept gifts from constituents valued at more than $50. The ethics rules are complex, so please consult the TVRC staff before deciding on food/beverage and if a gift will be involved. 
Step 9: Have the visit! 
Step 10: Follow up with a thank you email (see sample thank you attached) to everyone that you coordinated with or that attended the tour.  
Hosting a Member is just the beginning of establishing a very valuable relationship. Make sure to keep in contact with the staffers, making them aware of any legislative issues that are currently affecting or could potentially affect your business. It's important to strike a nice balance between staying in touch and not being overbearing.