Community Leadership Program

Applications for the Community Leadership Program Class of 2024 will be accepted from May 12, 2023 through July 21 2023.
To review program requirements and/or submit an application, please click on the Application button at the bottom of this page.
This nine-month program runs the third Friday of each month from September through May. The program begins with an orientation the third Friday in August, followed by monthly sessions studying specific topics.
Topics may include:
Leadership/Teamwork
Non-Profits
Community Culture
Agriculture
Media
Government/Economic Development
Education
Health Care
Public Safety
Simulated Society
Community Problem Solving
The sessions are led by a combination of community leaders, professional facilitators, and specialists in the respective fields. This program is designed to provide insight into the challenges and opportunities that exist in the City of Winchester, Clarke County, and Frederick County, Virginia.
To foster leadership potential in the community to ensure continued growth and development in our region. 
A maximum of thirty participants who either reside or are employed in Clarke County, Frederick County or Winchester will be selected based on the information and references provided.
Attendance is strongly encouraged at each monthly session. Because of the time commitment, the support of the participant's employer is essential.
To develop the skills of the participants so they will be able to provide the leadership necessary to address community needs.
To enhance an understanding of the complex issues facing the communities of the City of Winchester, Clarke County, and Frederick County Virginia through:
Educational programs which broaden knowledge of the area and of critical issues affecting this region
Exposure to local government structure, education systems, businesses, and non-profit organizations
Introductions to community leaders and local decision-makers
The tuition for the 2023-24 program year is $825 for Chamber members, $1,000 for non-members which includes the $25 application fee. Tuition may be paid by either the participant or the employer.  
The non-refundable administration fee will be invoiced upon receipt of application.
Limited scholarships may be available and are awarded to Chamber members based on need.  See scholarship request form button in the application field below. 
Graduates of the Community Leadership Program will receive a certificate of accomplishment. The graduates will be admitted to the alumni association, which provides regional organizations with a pool of individuals who are qualified to fill leadership roles necessary for the development of the community. The Community Leadership Program will facilitate leadership opportunities for its graduates.
If you have questions or need additional information, please contact Kaleigh Fincham at (540) 662-4118 ext. 16 or email kfincham@regionalchamber.biz. 
Thank you for your interest in the Community Leadership Program.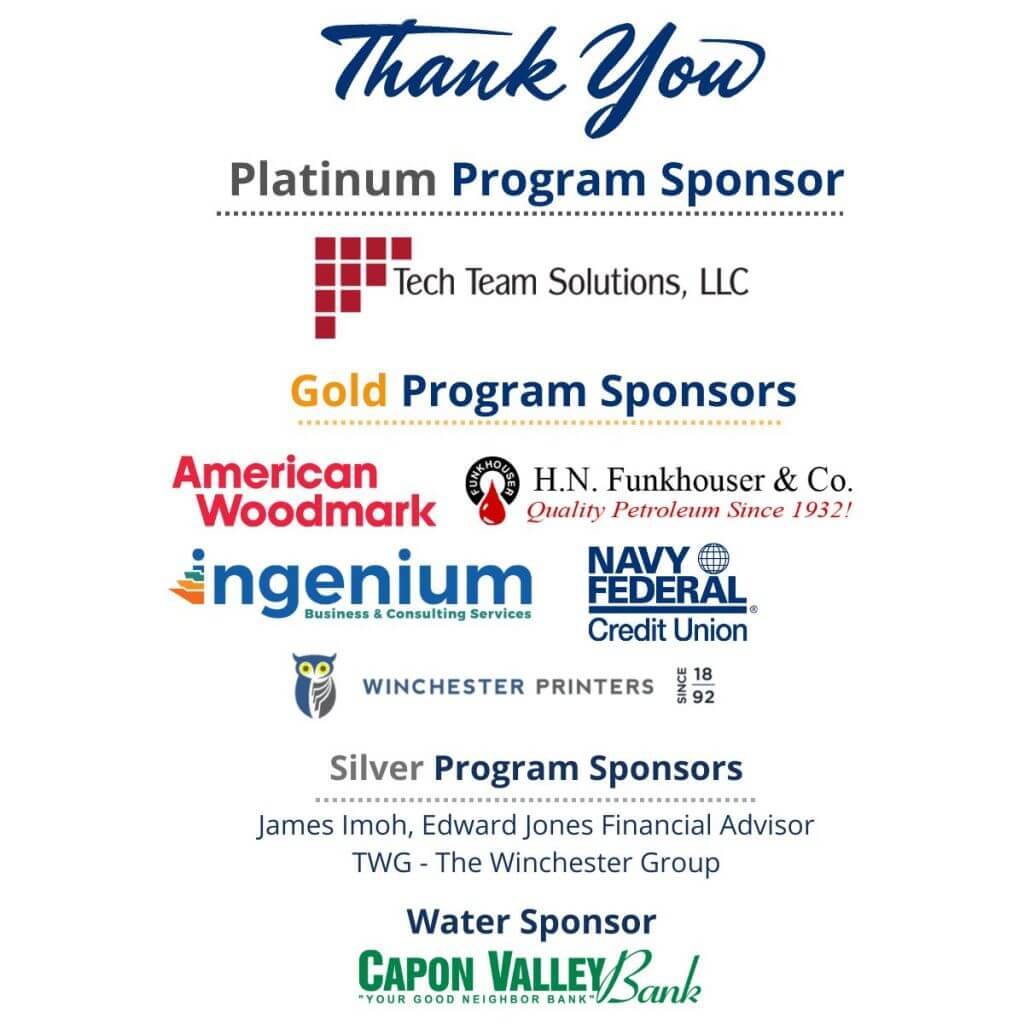 Congratulations to the Class of 2023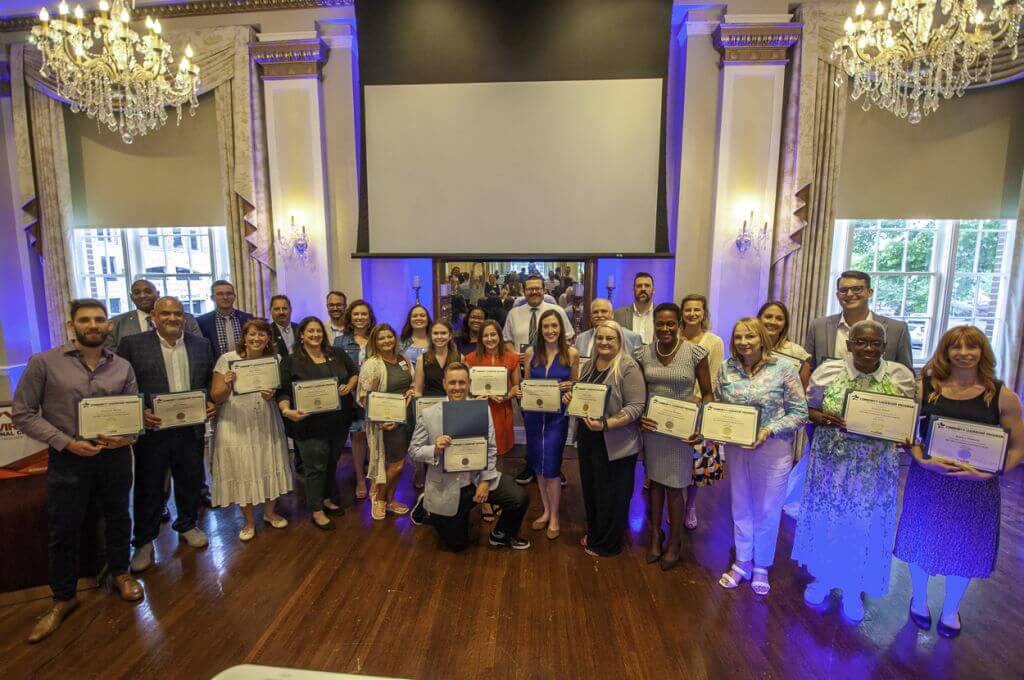 Patrick Bankemper, Blue Point Benefits
Samantha Barber, People Incorporated
Amanda Brumbaugh, Literacy Volunteers Winchester Area
Matt Buracker, AIDS Response Effort
Rob Cather, H.N. Funkhouser & Co.
Lauren Clouse, Winchester Rescue Mission
Rebekah DesMarais, Top of Virginia Building Association
Dawn Devine, Shenandoah Valley Discovery Museum
Shiela Duvall, First Bank
Zanata Fenn, AIDS Response Effort
Megan Ferrell, Valley Health System, meganferrell@vt.edu
Jamison Ford, The Winchester Group
Erica Fritts, City National Bank
Kermit Gaither, Winchester City Sheriff Office
Andrew Gauldin, Morgan Stanley
Jessica Gordon, The Winchester Group
Zachary Hicks, Rappahannock Electric Cooperative
Justin Hockman, First Bank
Brad Hodgson, Navy Federal Credit Union
George Hoff, Boyce Volunteer Fire Company
Katie Jordan, DreamWeaver Team LLC powered by Samson Properties
Jenny Ligon, CNB Bank, inc.
Allison Mondell, Seniors First
Amber Mungavin, Frederick County Public Schools
Brian Nieves, Marlow Automotive Group/Tri-State Nissan
Patrick North, Valley Health System Urgent Care
Luke Nussman, United Bank
Sharon Rigney, Valley Health System
Nancy Silva, Community Foundation of NSV
Hannah Stewart, Top of Virginia Regional Chamber
Chance Varner, Frederick County Public Schools
Joseph Walczyk, Summit Events